Services
Taricco Corporation provides high quality products, services and professional consultation for all types of thermal processing equipment and applications.
Thermal Control System
TCS™ Controls
Automation & Control Systems for Industrial Processes Including: Autoclaves, Ovens & Presses, Chemical, Petroleum, Robotics & Machines, Factory, Automation, and yes, "Out of Autoclave" composite curing as well
Learn More
– Data Acquisition
– Expandability
– Hardware
– Host Systems
– TCS Installation
– Multiple Devices
– Networking
– Remote Monitoring and IOTT
– Software
– Support & Warranty
– System Unification
OEM Experience Since 1987
We are a diversified manufacturer of industrial process equipment and systems. Taricco Corporation Designs, Engineers, Fabricates, Installs, Trains and Warranties equipment as a single manufacturer with total control of quality and responsibility to the Customer.
About Taricco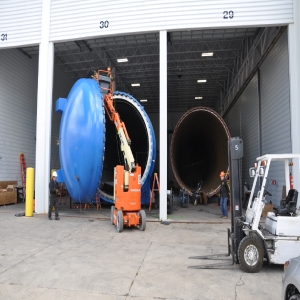 Credentials:
ASME Standard
HSB Global
National Board